Paper Prototyping
Bringing interactions to life (as cheaply as possible)
To help testing facilitators understand the capabilities of our paper prototype system, I made a user flow diagram. This provided a visualization of all the screens a user would click through to complete particular tasks. The user flow diagram served as thorough documentation for operating our paper prototype, so that all members of our team knew, given a user interaction, how the screen should change.
The paper prototype was a quick—and honestly, fun—way of testing our concepts with users. When we introduced the paper prototype to test participants, we provided them with a short explanation of the app's purpose and a set of tasks to complete while Thinking Aloud.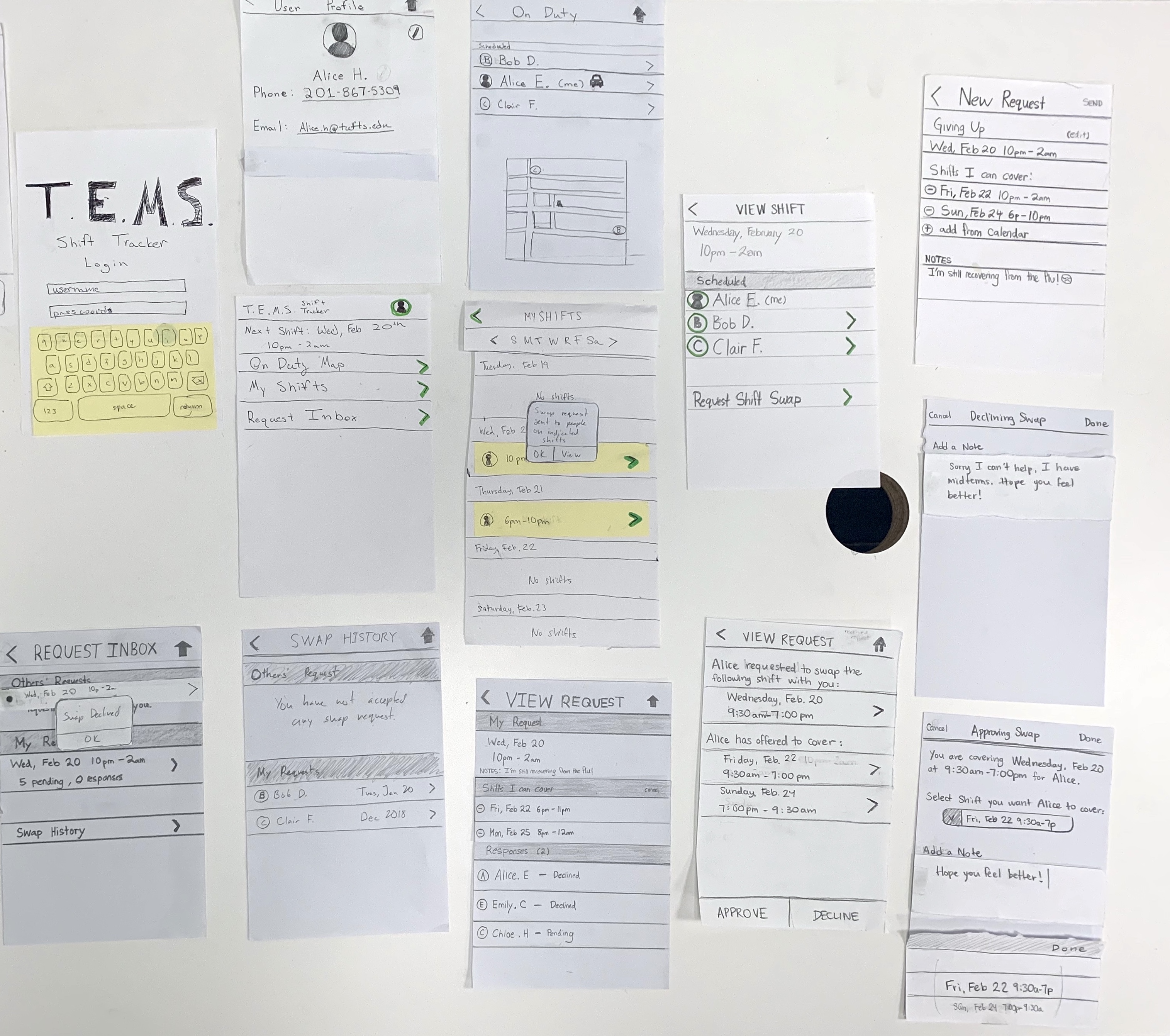 Components of our paper prototype
From this initial user testing, we caught minor imperfections that we could address in future designs, and certainly would be costly if spotted later. Our test participants pointed out that:
We had neglected to add a consistent "Home" button across all screens.
There was no way to Edit the user's pending request once submitted.
It would be helpful to see which shifts on the calendar are Pending a swap.
The term "Request Inbox" did not match their mental model for a repository of incoming and outgoing shift swap requests.
Having verified that most of our design made sense to EMT interviewees, we discussed how we would address the above feedback and soon began prototyping in Figma.